Nigerian TV Presenter Adora Oleh is Back with Season 2 of her Talk Show! View On-Set Photos & Watch the Teaser
by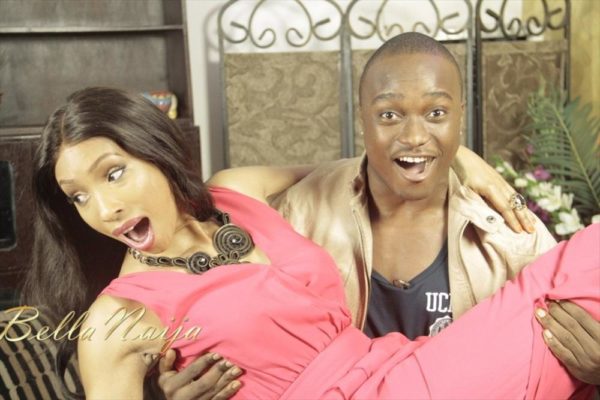 Fashion, Music, Lifestyle…and a lot more. Nigerian TV presenter Adora Oleh is back with the second season of her talk show The Adora Oleh Show, set to premiere on Monday 8th July 2013 on AIT.
Shot in Lagos and London, the talk show will be a 30 minute entertainment show created to focus on positive role models and entrepreneurs moving forward in the entertainment, fashion and business area.
The MTN Project Fame West Africa co-host and one-time Fox News correspondent spoke on what to expect from the show. "You can expect the show to be informative and fabulous with an array of light hearted but in-depth interviews. A lot of hard work has gone into the show and I want the viewers to have fun watching it." she said.
Her sister Chika Oleh of CHIAD productions, produces and directs the show. Speaking on working with her sister, Adora said "It was amazing, my sister is a very talented director and producer, with a wealth of experience, we are very lucky to be able to work as well as we do together."
BN Movies & TV brings you some exclusive on-set photos with Brymo, Emmy Collins, Ice Prince and Timi Dakolo as well as a 38 second teaser. The show will premiere on Monday 8th July 2013 at 9 PM.
Watch the teaser!